Ninja Lender on Polish Map of Lendtech 2022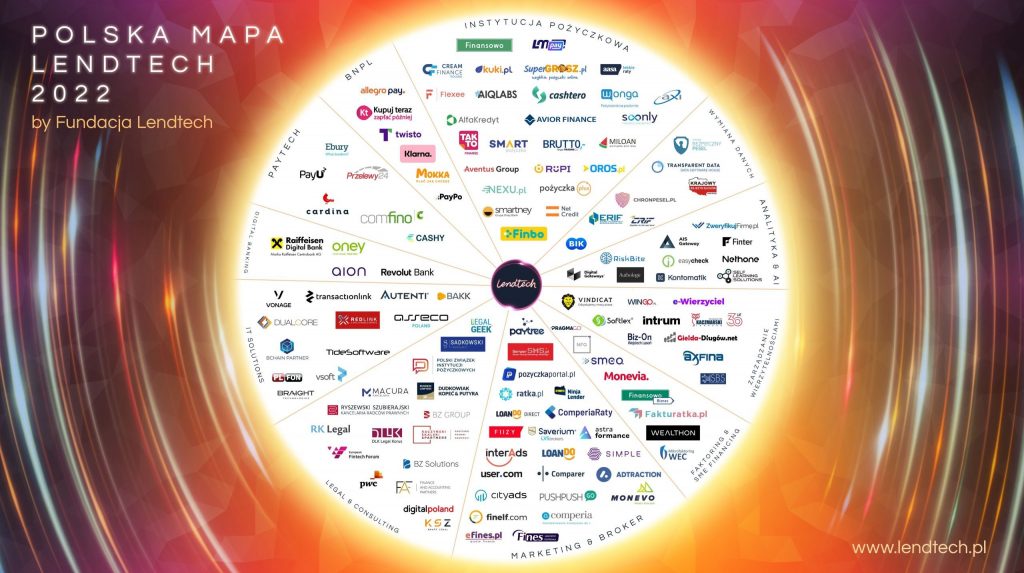 Thank you,
Lendtech
, for the opportunity to become a part of this colorful wheel. 🤗
____
Yesterday, at this time, we started the Third Lendtech Congress! 🔥🔥🔥 It was very substantive, dynamic, and the networking part showed how important meetings and conversations🤝 were for our guests Thank you for participation to all participants and Strategic Partners: 
Monika Macura Kancelaria Radcy Prawnego
, 
ERIF Biuro Informacji Gospodarczej S.A.
, 
CreamFinance Poland
, Substantive Partners: 
PwC
, 
Visa
, 
Biuro Informacji Kredytowej S.A.
, 
RK Legal 
, 
Kontomatik
, 
Soonly Finance
, 
KSZ Smart Legal – Karwasiński Szpringer i Wspólnicy
, 
Braight Technologies
, 
Krajowy Rejestr Długów Biuro Informacji Gospodarczej SA
, 
Authologic
, 
DLK Legal
, 
Peoplefone Polska SA
, 
Fizen.com
, Partners: 
CRIF Poland
, 
Finelf.com
, Cashtero (
Finceptiv
 ), 
FINES S.A.
 and, of course, to the Patrons: 
Uniwersytet Ekonomiczny we Wrocławiu
, 
Fundacja Digital Poland
, 
Polskie Towarzystwo Ekonomiczne ZK
.
Yesterday, special awards were also presented – Lendtech Awards🔝 A representative of the Polski Związek Instytucji Pożyczkowych – Jarosław Ryba and a representative of Fundacja Lendtech – Hanna Hylińska, handed them to CreamFinance Poland, Allegro – Allegro Pay, TWINO, CRIF Poland and dr. Krzysztof Korus. Congratulations! 🎉
And finally – Polish Map of Lendtech 2022! That is a unique list in which over 120 companies took part! Thank you for co-creating such an important lendtech image in Poland 💥
There is nothing left for us but to encourage the companies visible on the Map to boast about their position, and all of you who operate in the area of #lendtech – to follow the Activities of the Foundation and participate in the events and initiatives organized by us!